Asian-American Forum
Winter 2014 Issue no. 20

Editor Note: The editor has decided to include articles submitted to Asian Pacific Americans for Progress (http://www.apaforprogress.org) in this seasonal newsletter. Any cross-posted articles may be identified by name and date submitted, and the reprints here will serve to verify authorship. The particular blog can be accessed here: http://www.apaforprogress.org/blogs/chriswong. To read environmental technology articles published at the Examiner.com, visit http://www.examiner.com/green-technologies-in-washington-dc/christine-kroll. Thanks for your ideas and continued support!


CABs vs ABCs: Can't we all get along?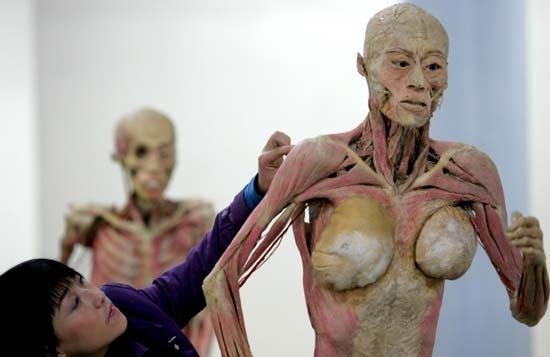 Image 05: Hagens Exhibition of Human Cadavers by Hao Li, ChinaSMACK.com
Chinese anchor babies (CABs) are not a new phenomenon. My father was one. In Gwok Choy: A Family Memoir from the Sino-Japanese War, the return to China during the years of the Chinese Exclusion Act was sort of inevitable, because workers were not allowed to linger on foreign soil. Deprived of the opportunity to truly, comfortably settle down, my grandparents returned to the motherland in the hopes of providing their children a Chinese education.
Ironically, the tables have turned. Nowadays Chinese mothers are traveling to the U.S. to give birth in the hopes of providing themselves a future. If the babies are raised abroad, they may hold dual citizenship. When the right time arrives, they can return to the United States and attend public schools. Having studied English as a Foreign Language overseas, it is easier to apply to universities after graduating from the American public school system.
But these Chinese mothers often come from what are regarded as "good families" in the Far East: some are the equivalent of our American silverspoon children from elite or at least upper middle-class families. "Good families" can also include "tigers and flies": those who have grown rich by corrupt means.
According to the Epoch Times, "There is a long list of lower level officials who have been brought down for corruption recently."
Those are just the flies.
Among the tigers, Epoch Times reported that "Central Disciplinary Inspection Commission is investigating a 1.2 trillion yuan (US$190 billion) corruption case linked to the Jiangs. [Jiang Zemin family and affiliates]."
On Kaiser Report (Episodes 560 & 569) Max Kaiser and Stacy Herbert discuss concerns over how fleeing corrupt officials may be contributing to the housing crisis in London, Vancouver, New York, and elsewhere.
"Rich Chinese are getting green cards in record numbers. Do they love you for your freedom?...America is the best place to flee to if you are corrupt!"
"They love us for our freedom to steal and get away with it!"
Already many CABs have private tutors or participate in after-school college-prep training. Whereas less wealthy students rely on publicly supported programs offering college entrance testing and counseling services.
Is it caviling to compare notes on who is or is not actually bona-fide American Born Chinese (ABC)?
A second generation ABC is typically descended from legal immigrants who have been in the United States for decades. Their parents are self-made business people or even own farms. Being self-made, they saved thriftily in order to provide their children the chance to attend university. While their children may qualify for expensive private universities, they often opt for a state-run colleges instead to help out their parents and siblings.
It makes a difference also in competing for community scholarships and grants. Richer CABs can rack up prestigious-sounding scholarships.
A peer once confided "after being admitted [to M.I.T.] they pretty much baby you through." So, unless you are a real stinker, it's pretty hard to flunk out of an Ivy League or top-ranked university.
Everyone knows that premium colleges often advertise career placement services that include choice internships which, in turn, help one land a job after graduation.
ABCs may also wonder where CABs true loyalties are. Can they pitch in with the National Guard during an emergency? Will they instead return to the People's Republic of China (PRC) as party members? Are they being groomed to infiltrate the highest levels of government or private boards?
For both groups, there is the frustration that non-Asian people will discriminate against both since they can't tell differences among Asians (and hardly ever enroll in Asian Studies courses.)
Ultimately there is the concern that CABs will overtake ABCs in cultural representation or voices. Especially in major metropolitan areas, quite a few American politicians have accepted PRC money from front companies. CABs are gaining a foothold through political offices, such as Taiwan-born, U.S. educated John Liu, recent New-York City Comptroller and Councilman, who was accused of siding with hecklers against Falun Gong in his home district.
Newspapers, such as DC-area Asian Fortune, are also examples of premier publications run by CABs.
Will CABs hijack Asian American studies in colleges?
Arguably this is planned. Reviewing the profiles of faculty hired in Asian American Studies, East Asian Language and Literature, Information Technology, or Linguistics indicate that many are competitive CABs.
Given this influx, the imagination conjures up multiple purposes: CABs forwarding a neoliberal agenda; CABs discouraging ABCs from critical thinking, CABs upholding and shaping neofascist models of behaviour; and CABs serving as low-level spies.
In fact, cultural invasion is the method through which the PRC has gained territory among its borderlands: Tibet, Mongolia, or Vietnam. Cultural over-voicing is a theme of Tibetan filmmaker Pema Tseden's "The Silent Mani Stones," for instance; and German anatomist Gunther Von Hagens' traveling exhibit, Body Worlds, highlighted the issue of plastinating human bodies, possibly those of former Falun Gong activists.
Fascist style capitalism is neither communism nor democracy. Activities such as censorship, jailing of journalists, human torture, slave labor, live organ harvesting, plasticizing of human bodies, and a host of other atrocities do make for a very uncomfortable trading partner, and the thought that CABs blindly promote or support such activities can make ABCs very uncomfortable as well.
Indeed, a strategy of promoting peace, ethics, and harmony among all of the world's family, friends, and neighbors is entirely overdue.
Article submitted to Asian Pacific Americans for Progress, March 2, 2014
Sources:
1. "New Breed of Anchor Babies from China,"
Judicial Watch
, November 23, 2010, http://www.judicialwatch.org/blog/2010/11/new-breed-anchor-babies-china/.
2. Cruz, Deborah, "Chinese Mothers Birthing 'Anchor Babies' in the USA are Good Mothers,"
Cafe Mom
, December 7, 2012, http://thestir.cafemom.com/pregnancy/147652/chinese_moms_birthing_anchor_babies.
3. Yu, Michelle, "Will XiJinping's Corruption Crackdown Catch the Real 'Tigers'?",
Epoch Times
, February 4, 2013, http://www.theepochtimes.com/n2/china-news/will-xi-jinpings-corruption-crackdown-catch-the-real-tigers-343985.html.
4. Kaiser, Max and Stacy Herbert, "Kaiser Report,"
RT.com
, February 8, 2014, http://rt.com/shows/keiser-report/episode-560-max-keiser-047/.
5. Kaiser, Max and Stacy Herbert, "Kaiser Report,"
RT.com
, March 1, 2014, http://rt.com/shows/keiser-report/episode-569-max-keiser-191/.
6. "College Entrance Exams,"
East Bay Consortium of Educational Institutions
, 2014, http://eastbayconsortium.org/index.php?s=112.
7. Cuthbertson, Charlotte, "John Liu Supports Pro-Communist Criminals in His District,"
Epoch Times
, September 25, 2009, http://www.theepochtimes.com/n2/united-states/john-liu-chinese-communist-criminals-flushing-falun-gong-23009.html.
8.
Asian Fortune News
, 2014, http://www.asianfortunenews.com/.
9. Li, Hao. "Hagens Human Cadavers Exhibition: Bodies from Chinese Prisons,"
China SMACK
, August 20, 2012, http://www.chinasmack.com/2012/stories/hagens-human-cadavers-exhibition-bodies-from-chinese-prisons.html.
10. Fei, Ouyang, "The Inside Story of Live Organ Harvesting as Carried Out by the Chinese Communist Party,"
Minghui
, October 25, 2012, http://en.minghui.org/html/articles/2012/10/25/136023.html.
11. Robertson, Matthews, "Body Worlds Challenged to Provide DNA,"
Epoch Times
, July 17, 2013, http://www.theepochtimes.com/n3/182902-body-worlds-challenged-to-provide-dna/.
Additional Reading
:
1. Feinstein, Gabriel, "Chinese Regime's Propaganda Welcomed at Stanford University,"
Epoch Times
, March 1, 2014,
http://www.theepochtimes.com/n3/536398-chinese-regimes-propaganda-welcomed-by-stanford-university/
.
Depression an Issue for Asian-American Teens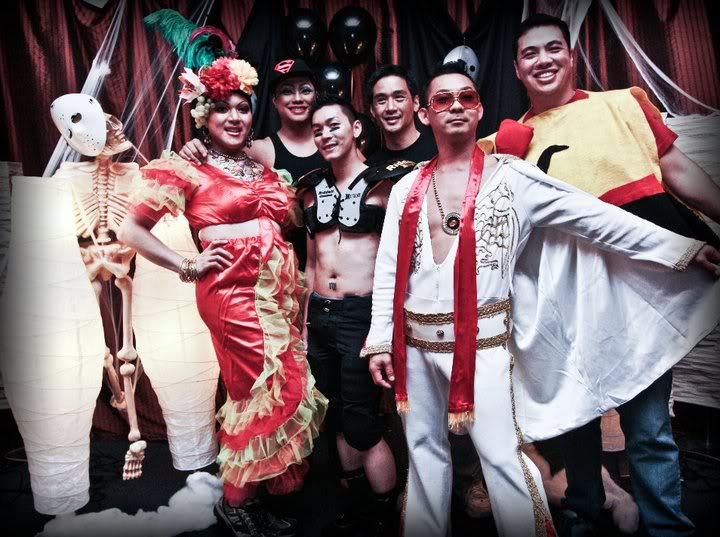 Scared Stiff IV by Gay Asian Pacific Alliance (GAPA), Gapa.org
While the woes of older Asian American women and suicide prevention have received national attention, the media has neglected to examine the same issue with regard to younger Asian-American women and teenagers. But they bear a close look all the same.
The older women suicide issue was the subject of an article at SFGate, "Asian Americans struggle with suicide" by Stephanie Lee, then picked up by another racier article by Jorge Rivas in "Older Asian American Women Have Highest Suicide Rate" at Colorlines last year.
The woes of our elderly mothers become frail and abandoned are undoubtedly touching. Asian-Americans have strong traditions of responsibility and respect for their elderly which the elderly are sometimes not at all shy about voicing, according to psychotherapist Dr. Ben Tong in his "Asian American Domestic Violence" essay.
But a closer look at the statistics tables at the Office of Minority Health (OMH) at the "Mental Health and Asian Americans" webpage reveals that there are more groups of Asians in jeopardy besides older Asian women. According to the OMH, whose 2008-2010 data was republished from the Center for Disease Control (CDC), younger Asian Americans are suffering from mental distress.
For instance, suicide death rates for Asian American females aged 15-24 years old were 1.3 times higher than their Non-Hispanic White counterparts. (It is only 1.1 time higher among Asian American women 65 years and older).(OMH did not publish any tables regarding specific ethnicities).
And while the death rates by suicides for Asian American male teenagers (15-19 years old) was roughly only fifty percent that of Non-Hispanic White males, for Asian American female teenagers, there is a higher statistic. The data indicates that Asian females 15-19 years old were 1.2 times or or 20 percent more likely than their Non-Hispanic White females to have actually died from attempted suicide.
Taken as a whole, Asian American teenagers (Grades 9-12) seem to be more troubled by suicide ideation than Non-Hispanic Whites by a factor of 1.2 or 20 percent. Asian American males were 1.5 times or 50 percent more likely to have attempted suicide as well, while Asian American females were 1.9 times or 90 percent more likely to have attempted suicide.
Why aren't these statistics making national headlines?
Well, in fact they do, when combined with hot-button issues such as LBGT teenager bullying. One such case which received national press coverage was the suicide of David Phan on November 29, 2012. Bullying, abetted by the school, and the depression of being targeted for coming out, drove this likeable 14 year old teenager to shoot himself in the head "in front of peers on a sky bridge just outside the school" according the the Huffington Post.
More attention needs to be paid to the factors that combine to create mental conditions such as depression, anxiety, other mental disorders, or domestic violence. But as in the situation with the elderly, Asian American teens and younger women may be vulnerable to symptomatic cultural barriers, fear of shame and of outside interference, along with financial restrictions which inhibit help-seeking.
Combined with factors such as regional isolation (eg. small western cities), the see-saw effects of being torn between high family expectations versus conforming with peers, of not knowing how to seek help versus trusting non-Asian adults, of family unity (picture of success) versus domestic abuse, can create complicated adjustment issues beyond those which teenagers already experience with regard to identity.
According to Drs. Joyce Chu and Stanley Sue in "Asian American Mental Health: What We Know and What We Don't Know," Asian Americans underutilize mental health services, also due to unfamiliarity with Western conceptions. More culturally accommodating therapies are needed. Accommodations might include Buddhist "Mindfulness Based Cognitive Therapy," and "Mindfulness Based Stress Reduction." The researchers, however, observe that such approaches also need to be considerate of the wide variability and heterogeneity in Asian American populations--something that is routinely under-recognized in standard research polls.
There are traditional Asian practices which also can be included, such as therapeutic Buddhist teachings or use of homeopathic herbal remedies. For instance, Dr. Jingduan Yang, M.D. ("Common Illnesses of Women") praises the effectiveness of Falun Dafa meditation practice in redistributing and balancing of qi in the body, along with dispelling negative emotions, and promoting self-awareness.
One thing that the OMH presentation of findings indicates is that there are very low percentages of Asian American 18 years or older who either are seeking mental health treatment or are receiving prescription medication. In 2008, the overall ratios of males and females seeking counseling was at .30 ratio or 30 percent that of Non-White Hispanics. With regard to receiving prescription medications, the ratio was .20 or 20% that of Non-White Hispanics.
With more low-middle income Americans covered under the Affordable Care Act, maybe more Asian-Americans will feel empowered to seek or explore counseling/treatment options, in addition to practicing and/or exploring traditional Buddhist methods.
Submitted to Asian Pacific Americans for Progress, February 2014


Sources:
1. Lee, Stephanie, "Asian Americans Struggle With Suicide," SFGate, January 24, 2013, http://www.sfgate.com/health/article/Asian-Americans-struggle-with-suicide-4214483.php.
2. Rivas, Jorge, "Older Asian American Women Have Highest Suicide Rate," Colorlines, January 23, 2013, http://www.colorlines.com/archives/2013/01/older_asian_american_women_have_highest_suicide_rate.html.
3. Tong, Ben, "Asian American Domestic Violence," Dr. Benjamin R. Tong, 2008, http://www.drbenjaminrtong.com/writings.html.
4. "Mental Health and Asian Americans," Office of Minority Health, U.S. Department of Health and Human Services, December 5, 2012, http://minorityhealth.hhs.gov/templates/content.aspx?ID=6476.
5. Park, Terry, "David Phan's Suicide Sparks Grief, Anger, and a Call for Justice," Racialicious, January 30, 2013, http://www.racialicious.com/2013/01/30/david-phans-suicide-sparks-grief-anger-and-call-for-justice/.
6. Zhao, Emmeline, "David Phan, Utah Teen, Commits Suicide Outside School After What Peers Call Extensive Bullying," Huffington Post, November 30, 2012, http://www.huffingtonpost.com/2012/11/30/david-phan-utah-teen-suicide_n_2220457.html.
7. Chu, Joyce, and Stanley Sue, "Asian American Mental Health: What We Know and What We Don't Know," Online Readings in Psychology and Culture IACCP, 3(1): Article 4, 2011, http://scholarworks.gvsu.edu/cgi/viewcontent.cgi?article=1026&context=orpc.
8. Yang, Jingduan, "Common Illnesses of Women: Insights from Chinese Medicine," Association for Asian Research (AFAR), November 15, 2009, http://www.asianresearch.org/articles/3213.html.
9. Li, Hongzhi, "Falun Dafa," Falun Dafa, 2014, http://en.falundafa.org/index.html. 10. "Welcome," Gay Asian Pacific Alliance (GAPA), 2014, http://gapa.org/.

Rechargeable batteries help keep America beautiful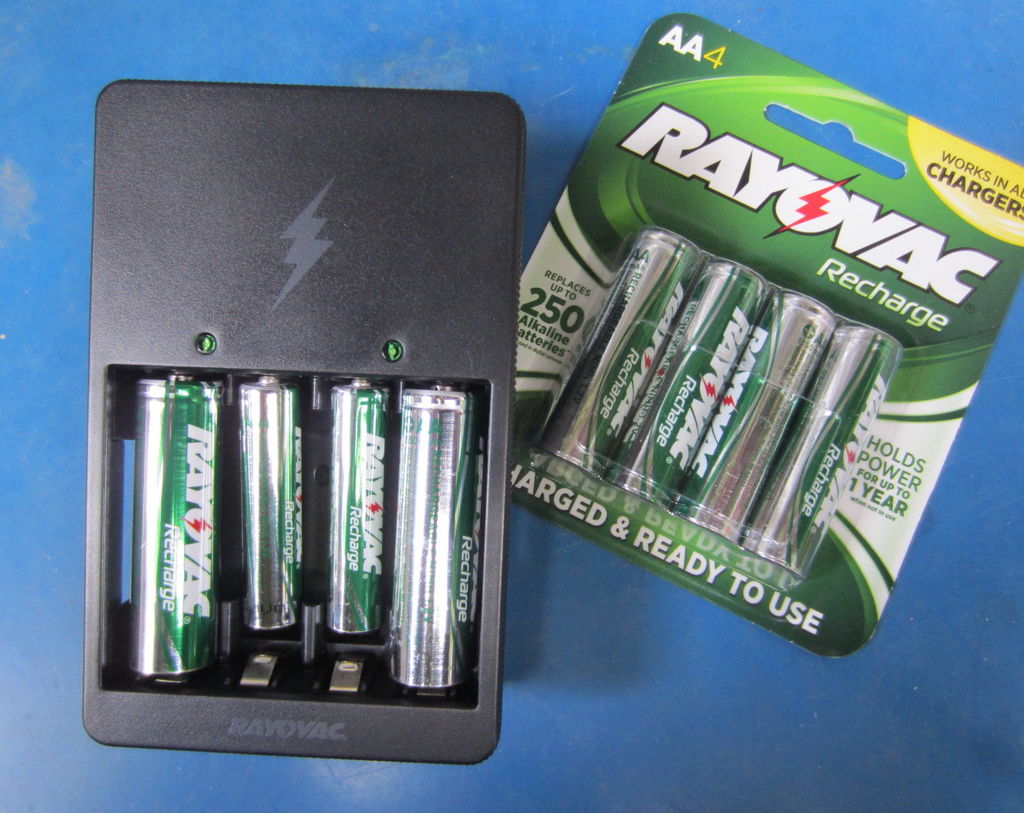 Buy Rechargeable! (Photo by Columbia Press/Christine Kroll)
There are some simple things which can be done to help green the environment.
By now, everyone has heard about the Reduce-Reuse-Recycle campaign supported by the Environmental Protection Agency (EPA) and other organizations. But few people are putting into practice such seemingly inconsequential minutiae as proper recycling of 1.5 V- 9 volt (V) batteries.
According to the EPA consumer purchases of the common disposable 1.5- 9 V batteries is hardly inconsequential. Americans purchase billions of batteries per year, and while car batteries are a successful part of the recycling renaissance, smaller batteries still remain in the dark ages.
Research data proves that consumer choices do matter. In fact, studies indicate that alkaline batteries comprise 80% of battery purchases. However, less than 10% of small batteries are being effectively collected.
Why do so many people discard their used batteries in the trash, instead of recycling them? According to VD Garrett in "How to Recycle Batteries" at Eco-Friendly Tips: "The answer is simple: People just donít know how to recycle batteries, or are too lazy to do so."
This is significant because America's landfill problems, although out of sight, have taken on mind-blowing proportions. Few realize, for instance, that since the 1990s mega-landfills in Virginia have received kilotons of municipal wastes from eastern seaboard states and large metropolitan areas (such as New York City and Washington DC) every day.
"Virginia has 15 mega-landfills; one recently built facility 'could in theory grow to be 500 feet tall, which is the height of the Washington Monument,' [Dr. Vivian E.] Thomson writes, 'and could extend across an area equal to a thousand football fields," quotes Maura Singleton in "Sorting Through the Garbage," a review of Dr. Vivian Thomson's book, Garbage In, Garbage Out.
What happens to all those electrical batteries buried amid the decomposing gas-producing mush? They decompose, generating acidifying leachate, which over time, helps damage and cause leakage of landfill bottom linings. Batteries themselves also contribute toxic heavy metals and corrosive electrolytes to pathogenic toxic stews, only tiny amounts of which can despoil entire groundwaters.
It's frightening to imagine who the buck will be passed on to when the linings begin to fail.
However one positive indication that things are gradually improving are the Call2Recycle and Earth911.com programs founded by the Rechargeable Battery Recycling Corporation (RBRC). There's a growing online list of stores, and last year a record 3.6 million pounds worth of batteries was recycled.
In "Taking Batteries Green," Electronic Component News (ECN) contributor Thomas Blaha supports the wisdom of investing in rechargeables: "As rechargeable batteries become less toxic and increasingly ubiquitous in everyday use, the cost of rechargeable cells may come down so as long as raw material prices remain stable."
Affordability and reusability can indeed come in small packages. One new improved product out in the market place demonstrating rechargeability and affordability is Rayovac's Charger product designed for recharging NiMH/NiCd batteries. The economic version of Charger, which takes 8 hours to charge 4 AAA or AA batteries, now costs under $15.
Rayovac was named International CES Innovations 2014 Design and Engineering Award Honorees for two of its products: the Rayovac 2 Hour Power mobile backup charger and the Rayovac 15-Minute Battery Charger.
While the Rayovac 15-minute Battery Charger is reputedly the fastest charger on the market, Rayovac's most recent innovations are better still.
Rayovac's Universal Charger may become the latest benchmark in household sustainability because it can presumably recharge 2 or 4 AA/AAA/C/D or 1 9V NiMH (nickel-metal-hydride) or NiCD (nickel-cadmium) batteries.
If a best-value battery recharger can save a household four sets of slim batteries over the course of a year, think how universal chargers will help keep America beautiful. More than sustainability and reuseability, however, will be the self-satisfaction of buying less toxic rechargeable NiMH batteries.
Of course these batteries still have to be properly disposed of.
Prepared by CHK, Submitted to Examiner.com, February 2014


Source Notes:
1. U.S. EPA. "How do I recycle? Common recyclables." Accessed 11 Feb 2014.
2. Blaha, Thomas. "Taking Batteries Green." Electronic Component News (ECN). 10 Oct. 2010, accessed 11 Feb. 2014.
3. "Alkaline Battery." Wikipedia, Wikipedia.org, 07 Feb. 2014, accessed 10 Feb. 2014.
4. "Battery Recyling." Wikipedia, Wikipedia.org, 14 Jan. 2014, accessed 10 Feb. 2014.
5. Garrett, V.D. "Eco Friendly Tips: How to Recycle Batteries." Eco Friendly Tips - Green Leaf Goods, Greenleafgoods.com. 08 April 2011, accessed 11 Feb. 2014.
6. "America's Largest Landfills." CNBC. accessed 11 Feb. 2014.
7. Lipton, Eric. "Taking in the Trash." Metro, Washington Post. 12 Nov. 1998, accessed 11 Feb. 2014.
8. Singleton, Maura. "Sorting Through the Garbage." Univ of Virginia Magazine, 2010, accessed 11 Feb. 2014.
9. Lee, G. Fred and Ann Jones. "Environmental Impacts of Alternative Approaches for Municipal Solid Waste Management." Landfills and Water Quality Management, 1993. 11 Feb. 2014.
10. "What can I recycle?" Call 2 Recycle. 2014. Accessed 11 Feb. 2014.
11. Mazzoni, Mary. "Save Time: Recycle While You Shop." Earth911.com. 25 Nov. 2013. Accessed 11 Feb. 2014.
12. "Battery recycling program celebrates 17 consecutive years of increased collections." Call 2 Recycle. 08 Jan. 2014, accessed 11 Feb. 2014
13. Blaha, Thomas. "Taking Batteries Green." Electronic Component News (ECN). 10 Oct. 2010, accessed 11 Feb. 2014.
14. "2015 International CES." Consumer Electronics Association, accessed 11 Feb. 2014.
15. "Rayovac Division Named as CES Innovations 2014 Design and Engineering Honoree," Rayovac.com, accessed 11 Feb. 2014.
16. "Recharge Plus," Rayovac.com, accessed 11 Feb. 2014.
17. "Best Battery Charger for Rechargeables," Rayovac.com, accessed 11 Feb. 2014.

****************************************************************************************
For permission to reprint articles, please contact: inquiry@columbiapress.org.
How to Cite Any of the Above Articles Using MLA Format:
"Name of Article." Asian-American Forum. Columbia Press, Winter 2014. Web. Date of Access. <www.blu-geese.org>
How to Cite Any of the Above Articles Using APA Format:
Wong, C. (2014). Name of article. Asian-American Forum, 20. Retrieved from http://www.blu-geese.org/
Past Newsletters
Disclaimer

: Asian-American forum is a free e-Newsletter published by Blu-Geese.org. The views expressed vary seasonally, like the winds, with content subject to adjustments, editing, and revisions. The facts, names, and dates in creative non-fiction works are fictive; all referenced works remain the copyright of their respective owners. For information regarding contributions or permission to reprint articles, contact

inquiry@columbiapress.org
Copyright © 2009-2014 by Columbia Press, All Rights Reserved. (Note: Adblock Edge must be turned off to view recommended books below.)